Recently, Li Weimin, president of West China Hospital of Sichuan University, introduced a portable and fast nucleic acid test card box independently developed by the team from West China Hospital. The card box was developed by Professor Hu Wenchuang's team at West China Hospital through multidisciplinary collaboration with the Science and Technology Department of Sichuan Province. Through this "cigarette lighter-sized" device, people can carry out nucleic acid testing at home by taking their nose swab samples and putting into the card box. One can press it gently to finish sampling without any auxiliary equipment, and the test results will be available within 30 minutes.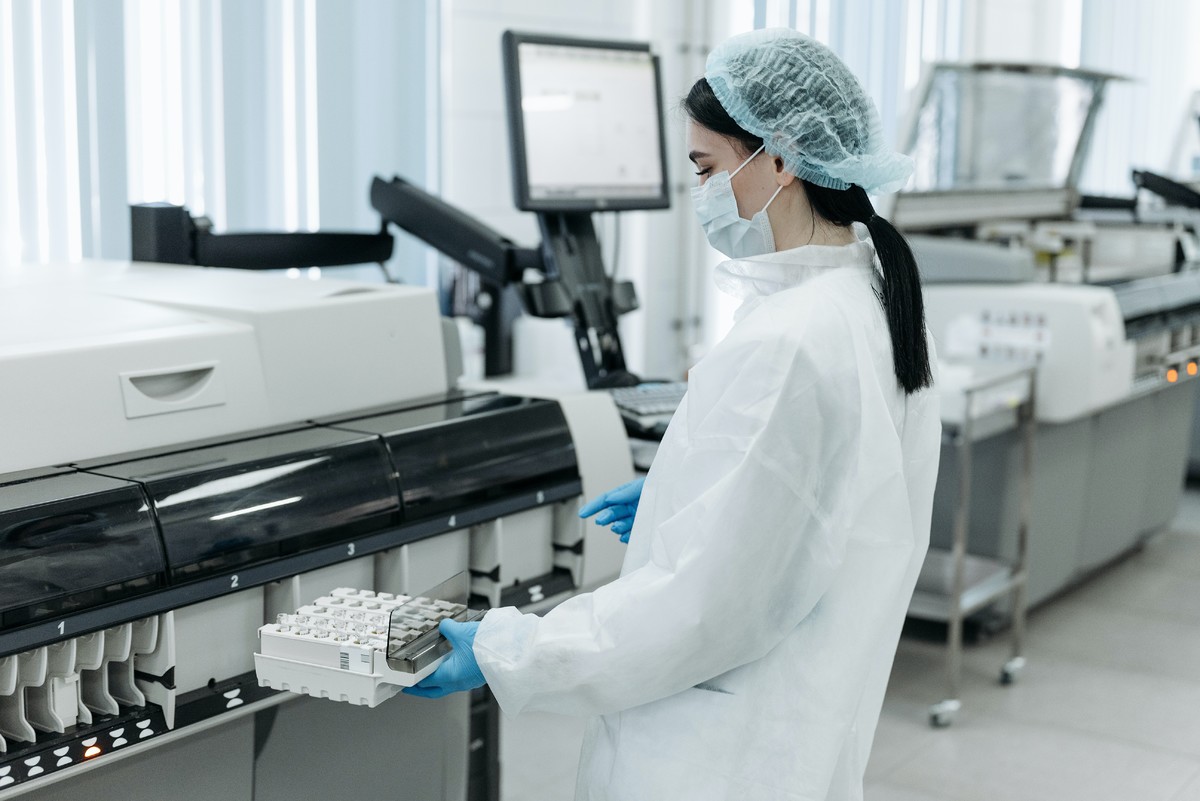 The global pandemic has seen strong demand for nucleic acid self-testing products
Since 2021, COVID-19 Delta strain and Omicron strain have been prevalent worldwide, the nucleic acid testing infrastructure of medical institutions and third-party laboratories has been overwhelmed, and COVID-19 self-testing products have been widely used in foreign countries. The inexpensive antigen-colloidal gold strips ( gold standard for COVID-19 diagnosis), for example, are widely used as a complement to nucleic acid testing. However, such antigen test strips are antigen self-test products with poor sensitivity and a positive detection rate of less than 60% (the Ct value of nucleic acid amplification is around 24), resulting in a high false-negative rate in the detection process and high rate of misdiagnosis. Therefore, nucleic acid self-test products with higher detection sensitivity are gaining higher anticipation among the industry. Recently, several nucleic acid self-test products produced by Cue health, Lucira, Detect and other companies have been launched in the United States. The detection sensitivity is much higher than antigen test strip (the Ct value of nucleic acid amplification is around 35), which can effectively detect the virus in the whole cycle of infection and negative transformation. But the expensive ($70 + for a card case) selling prices made them demanding for the general public to catch on. In addition, the published nucleic acid self-testing products also carry the risk of re-contamination of nucleic acid amplification products, interfering with the test results of others in the vicinity. Currently, similar rapid nucleic acid detection products are also being developed in China.
The Research and development team of West China Hospital is filling the domestic gap
The research and development work started from 2020 led by the R&D team of professor Hu Wenchuang and Professor Ying Binwu from the Precision Medicine Center and Department of Experimental Medicine of West China Hospital of Sichuan University respectively. This product uses the microfluidic chip technology breaking the existing "instrument and reagent" traditional detection model. This new device successfully integrates and miniaturizes the reagent for nucleic acid detection, amplification equipment and detection device into a completely sealed card in the box to complete the process automatically, without other auxiliary equipment, and also eliminates the pollution of nucleic acid products. On the basis of ensuring high detection sensitivity (the Ct value of nucleic acid amplification is around 35), the integrated detection card box also has several distinctive features: 1. Rapidity, results can be produced within 30 minutes; 2. Portability, to achieve a handy use and easy carry; 3. Safety, fully sealed system, to avoid contamination of nucleic acid products; 4, Easy operation, it can be easily used by anyone who is completely without any medical background; 5, Easy to identify, quick identification from indicating light. Compared with the market antigen detection products, the sensitivity and detection rate of this nucleic acid self-test product are remarkably improved. Compared with similar nucleic acid self-test products at home and abroad, it has certain advantages in the cost of the card box (a single test box can cost no more than 100 yuan), usability, and safety (to prevent nucleic acid contamination). Samples put in and results come out, ordinary people can operate it smoothly at home.

Rapid nucleic acid detection kit detection process
"It can be easily used by people without a medical background." It is reported that in the process of detection, one just need to finish nasal swab sampling and put it into the card box (" sample into ") and then cover the sealing cap, no other further steps to carry out , after waiting for about 30 minutes, the card box indicator light can display the test results (" results out ").
The All-in-One testing kit can perfectly avoid the exposure of liquid and the traditional transfer work between separation equipment and laboratory for nucleic acid amplification during testing process, thus, it can be safe and convenient to operate outside of the laboratory. Technically, its feasible to synchronize the data of test results and upload, this fast detection is suitable for home testing, public place testing, community screening application and other scenarios. At present, the research and development work of this product has been basically completed, and the next step is to carry out clinical sample testing in multi-center nationwide with the support from relevant departments. West China Hospital is applying for medical device registration certificate to relevant partners, and promoting industrial production with relevant cooperative enterprises.
Trivia: CT value of nucleic acid detection refers to real-time monitoring through RT-PCR technology to calculate the number of cycles that the fluorescence went through to reach the predetermined threshold value in the reaction. The higher the Ct value is, the less original DNA is in the sample, and the higher the sensitivity of the corresponding detection method is. A unit 1 difference of Ct value corresponds to a 2-time difference from original DNA number. A 10 difference of Ct value corresponds to a 1000-time difference of original DNA number.