Good news for you! For up to three months!
The selection work of the most central science-and-technology corporation in Chengdu, 2021 was just accomplished!
January 21, the press conference of election "The poker card for the most central scientific and technological enterprises in Chengdu, 2021 " was held in Chengdu, this activity is conducted by "Beyond Consulting" aiming to unite industry associations and investment institutions to find the most "central" science-and-technology corporation in Chengdu, through the construction of a specified and solid evaluation index system.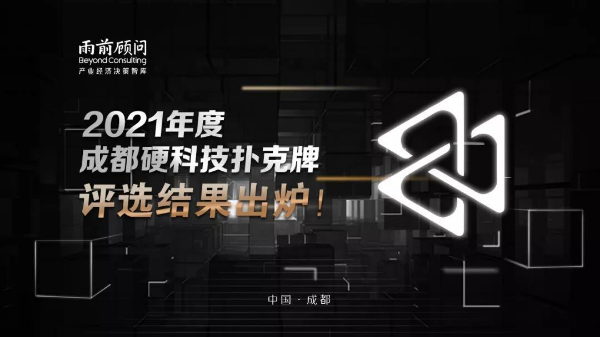 The participants of this election include Sichuan Intelligent Manufacturing Innovation Alliance, Sichuan New Energy Industry Promotion Association, Sichuan 5G Industry Alliance, Electronic Information Industry Ecosphere Alliance of Chengdu, Intelligent Manufacturing Ecosphere Alliance of Chengdu, the Venture Capital Alliance of UESTC (University of Electronic Science and Technology of China) , Fuhang Capital, Boyuan Capital and many other institutions.
The election involved several stages of voting, evaluation, scoring and others, the participants were divided into four groups of different colors and 28 tracks. From more than 300 invited enterprises, 54 representative enterprises of "central scientific and technological enterprises in Chengdu, 2021" were finally selected.
Relying on its outstanding core technology, leading team and excellent resources, ONE-CHIP BIOTECHNOLOGY CO.,LTD. was successfully enrolled and selected into the category of "High-end Medical Equipment of Biomedicine".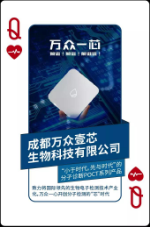 According to the newest "Five-Year Plan (the 14th)"of Chinese national economy and social development, the Science and Technology Innovation Board will focus mainly on "powerful science and technology", and the GEM should focus on serving growing innovative enterprises. The selected enterprises show the characteristics of high industrial agglomeration, high R&D investment and fast revenue growth. The so-called central technology is truly capable of promoting the progress of human society, changing the process of the world and leading the fundamental transformation of human life. It requires long-term investment in research and development and continuous accumulation of sophisticated and cutting-edge original technology. At present, the evaluation index system of central science and technology enterprises developed by "Beyond Consulting" is oriented on the aim of "serving national strategy, core technology breakthrough, and high market recognition". The 3 first-level indicators and 11 second-level indicators are the main evaluation criteria used to evaluate enterprises with high requirements.
The core team of ONE-CHIP BIOTECHNOLOGY CO.,LTD has accumulated experience in cross-field technology for over 10 years, which is at the international leading level. As an leading enterprises in the field of vitro diagnostic, this company will continue to focus on the innovation of biological electronic detection, to deliberately forge series products of molecular diagnosis (POCT) basing on the idea of "smaller than The Times, ahead of The Times", expand the life track, serve global customers, dedicate to industrialize the international leading bioelectronic detection technology, create the "chip" era of molecular detection!